Work Together to Clear the Air

"Data is power. In communities like Richmond where an absence of power has led to negative public health outcomes for generations, the Shair app is a new tool that provides an accessible window into our environment, empowering us to organize our stakeholders around chronic air pollution like never before."
Matt Holmes
Executive Director, Groundwork Richmond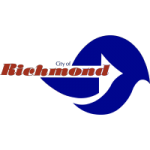 "We're excited to partner with the Ramboll Shair modeling platform to better understand air quality on a community scale. Richmond is a dynamic city with a commitment to reducing community health disparities and improving the environment. The City needs more air quality sensors and modeling to better direct our resources and achieve our climate action goals."
Adam Lenz
Former Environmental Services Manager for City of Richmond
Bringing together 

everyone

who lives

and breathes

air quality
Moving Forward
We all share the air, and while people and organizations have different responsibilities and approaches, we also share a desire to improve it. With Shair, air quality data can enable a mutual understanding that helps communities move forward to take action on their environment.
Government
As awareness of the public health impacts of localized pollution grows among communties, local governments are being called to do more about the air in their communities. These governments often respond by incorporating air pollution into climate resilience planning, because the same sources of greenhouse gas emissions often produce air pollution. However, air quality management techniques have not traditionally been accessible to local government, making it difficult for governments to develop a strategy without seeing the air they are trying to change.
Shair makes the science and techniques of air quality management accessible through an easy-to-use platform. By making the air visible, government can identify land-use, traffic, and clean air zone policies that can improve the air, and measure their effectiveness – being more responsive and transparent to constituent needs with sustainability planning.
Uses
Be open and transparent in communication about air quality across your jurisdiction
Align stakeholders around pollution strategies
Identify local policies that can be implemented to change the air
Rely on the science behind regulatory air quality models
Drive tangible improvements on sustainability metrics
Benefits
Responsive governance to constituent concerns
Meet sustainability metrics
Facilitate a conversation with facts and data
Quantify effectiveness and progress of mitigation strategies
Air Quality Professionals
Shair is streamlining and modernizing the air quality management scientific workflow. Our technology enables scientists to iteratively solve scientific problems with greater efficiency and ease to answer the next scientific question. By using on-demand cloud computing, Shair reduces capital costs associated with increased computational throughput and enables rapid computation and iteration for either historical, nowcast, or forecast modeling systems.
Shair also provides an easy mechanism for explaining the air to a non-technical audience. Help community members and local government officials understand the variability of the air through a simple visual lens, and be a trusted advisor in defining next steps, with data and technology you can trust.
Uses
Streamline the modelling workflow
Source apportionment at a local scale
Increased visibility and understanding of the emissions inventory assumptions through real-time implementation
Benefits
Increase efficiency and throughput
Drill down into local planning and policymaking
Expand scope of projects
Public Community
Communities are motivated to build a more sustainable future with public health at the center – but fixing a problem like air pollution is difficult without being able to see. Air quality sensors enable some visibility, but discrete measurement points cannot indicate where pollution actually is, and who it is affecting – only what is happening in that exact location. Shair brings measurement data into a model that adds the context of where air pollution is, as well as source contributing. Our mapping application, backed by modeling science that governments and regulation agencies rely on to make decisions today, help anyone understand the air quality landscape.
Use this information to understand and reduce exposure, as well as advocate for change on a shared platform.
Uses
Plan with hourly updates and daily forecasts
Understand recent patterns
Understand hotspots and locations to focus on
Benefits
See the air
Reduce exposure
Enable a safe future through evidence-based advocacy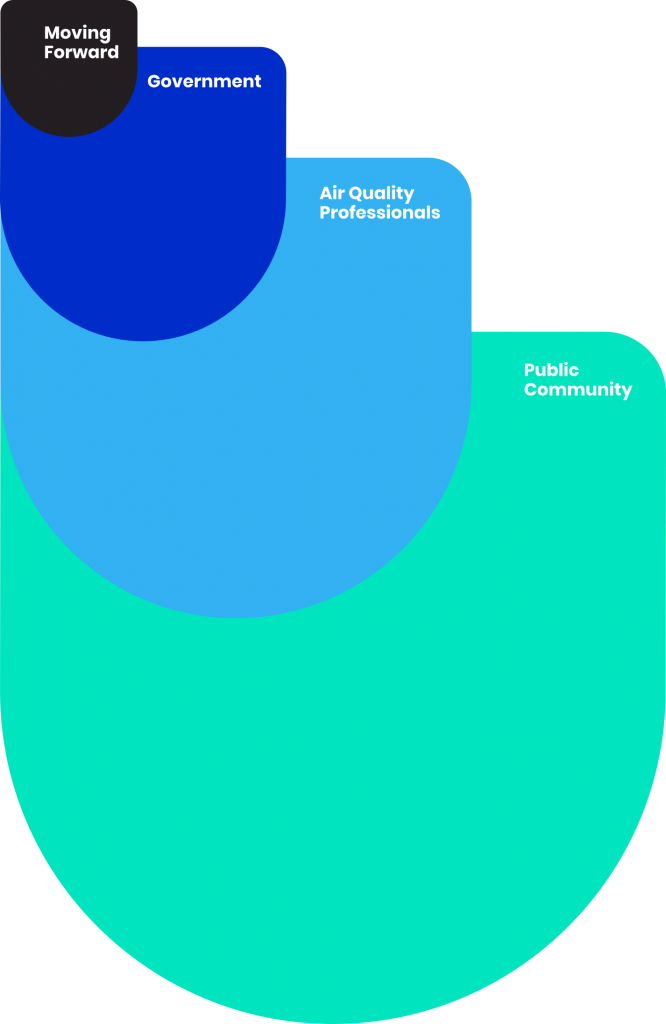 Making the air 

visible

in Richmond, California
Our partnership with
Groundwork Richmond
and the
City of Richmond
to provide high resolution real-time data is made possible through funding from the California Resources Board AB617 Community Grant Program and California Climate Investments.
Clear thinking – our blogs
---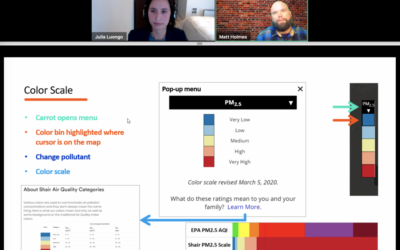 I sat down with Matt Holmes from Little Manila Rising for a webinar on February 17, 2021 describing the many features and...
GovTech interviewed our founder, Julia Luongo, about the launch of our map in the SF Bay Area up to Sacramento - read to learn...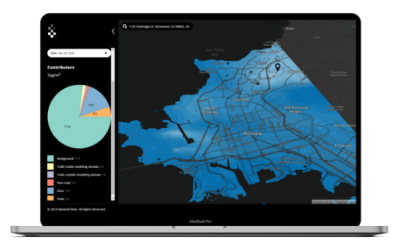 Cities, counties, and communities are seeing their responsibilities expand in the pandemic public health emergency, and that...